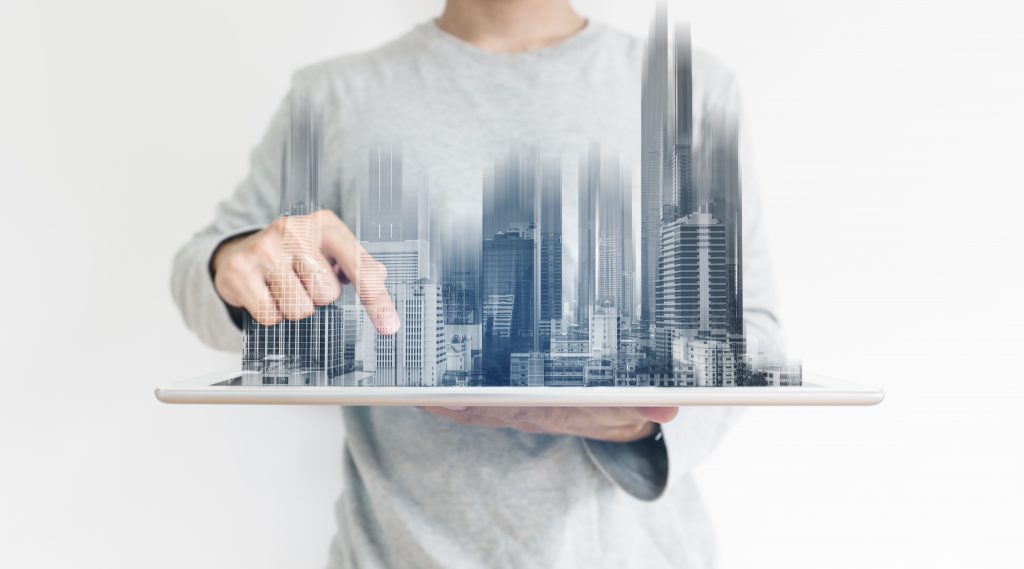 With so many constant changes and updates to technology, architects and architectural firms are facing some of the biggest challenges among many industries today. Keeping pace with all of the transformations in hardware, software, and applications proves difficult when they're constantly being created and perfected almost daily.
As generations collide and the old adjusts into the new, it's important to make sure that your firm is getting the IT infrastructure needed to handle these changes. When you work with Monroy IT, it is guaranteed that your network will be streamlined to increase profit and productivity. Whether it's design work, project management, accounting, communications, proposal tracking, or updating applications, Monroy IT wants to help you set up your business and team for success. In this post, we'll walk you through a few tips to keep your systems up to date, some of the benefits of updated software, and upcoming technology to keep an eye on.
Keeping Software & Hardware Up to Date
Being up to date on technology is essential to staying ahead of the curve in the architecture world. With all of the changes in software and hardware, keeping your business fresh and technology-driven is vital to staying competitive in the market. So why do some architectural practices hesitate or fight new tech when it is beneficial to their business?
The answer is time. We understand that with new hardware, there also comes a learning curve. Learning new skills and functions, while beneficial to your architectural practice, also takes up much valued time. Yet taking that extra time to teach your employees new architectural technology will not only help your firm work more efficiently down the line, but also streamline processes and make happier clients. When you work with Monroy IT, our managed IT services will keep your firm's software and hardware up to date and running smoothly to ensure your business is optimized to succeed. We can also keep your valuable data and creative files safe and secure from cybersecurity threats.
Ease of Collaboration and Real Time Design Edits
If your architectural practice is already up to date with technology, you'll know how beneficial and easy it now is to collaborate and have real time design edits for projects. Creating designs can now be as easy as plugging in numbers and measurements, streamlining and speeding up the design process for architects.
Since architecture has always been a creative mix of science and art, it should seem natural to want your IT to match the changes in architectural technology. There are even mobile apps that can now be used to make changes on the fly that will ultimately make for pleased clients.
Technologies to Watch For
While technology such as 3D printing has been around for a few years now, new ways to use it are always developing. From rapid prototyping and designing models, to going as far as actually using printed objects as building materials, the innovations are endless. But what other architecture technology is on the rise that you could start to implement into your firm's creative processes?
Virtual Reality
Virtual reality, or VR, has grown in popularity primarily in the gaming industry in the last few years. No longer a thing of science fiction, people are taking the leap into a virtual world and finding new ways to use it every day. With new advancements in 3D rendering, it's possible that architects could build and walk clients through designs virtually, and show them changes in real time. The possibilities are endless, so keep an eye out for upcoming tech for architects in this area.
Augmented Reality
While VR completely replaces your vision with a digital world and viewpoint, augmented reality (AR) adds to it. If you're familiar with apps such as Snapchat or use photo filters on Facebook, you'll see how AR is already used every day by millions of people. For architectural technicians, being able to show clients an AR altered space in existing designs helps them visualize the final product. In addition, AR can be used by a contractor to analyze designs by virtually walking through them and finding any outstanding issues.
Drone Usage
Drones have been around for quite some time now, but with advances in tech, they can now be used to monitor project sites remotely. Field inspections and site observation are just the beginning—drones are now also being used to capture images of projects sites so designers can show clients images of the finished project in the actual space. As with other architecture technology, there are many uses for drones and only more to come.
For architects, technology puts a gold mine of resources and data right at your fingertips. Utilizing new tools may seem daunting at first, but implementing a better IT infrastructure in your firm is the first step into the future. Monroy IT will work with you to find out what we can do to best fulfill all of your architecture firm's technology needs. Contact us today to learn more!