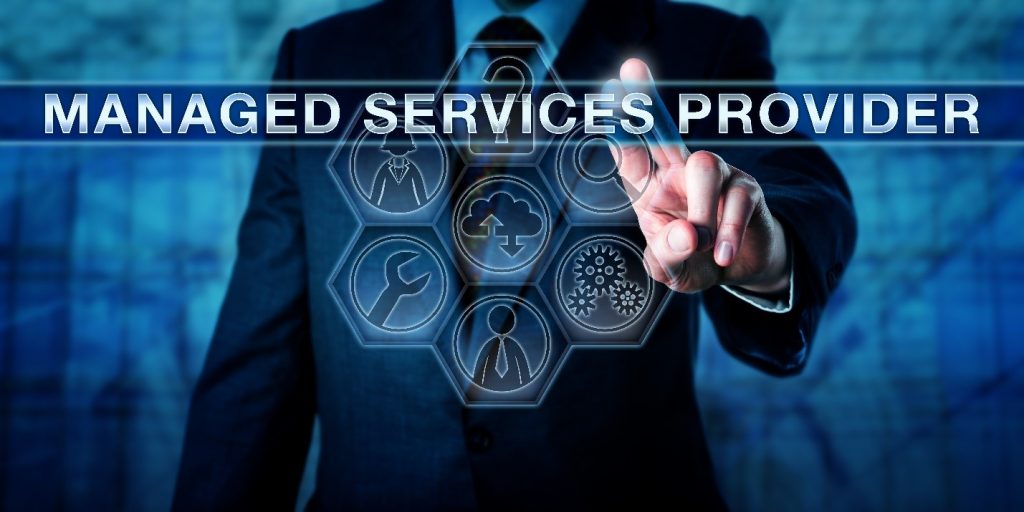 If you're an experienced leader/owner of a small to medium-sized business (SMB), you've likely tried a variety of tactics over the years to get a handle on your organization's IT needs. It's probably also true that you've spent too much time and money pursuing these solutions, and you may still not have landed on one that just works.
In fact, if you haven't yet discovered Managed IT Services from a capable and proactive Managed Services Provider (MSP) like Monroy IT Services, the bad news is that you're due for more unjustified expense and frustration over your technology in the future, as well. Luckily, this isn't necessary—today's post is here to acquaint you with the money and time-saving benefits that outsourcing your IT to the right kind of provider can offer.
Increased Business Productivity
One of the biggest advantages that MSPs provide to your business is increased productivity. There are a number of ways this is achieved, but fixing small issues before they develop into big, disruptive problems is central to how MSPs operate.
It's all about proactivity—things like installing software patches, upgrading hardware and applications that have outlived their useful lives, constantly monitoring your network for threats, and even working with you to train your employees on new tools and online safety practices—these are just a few of the things we do to keep you up and running efficiently, reducing dreaded and expensive IT downtime.
On the other hand, traditional fee-for-service IT resources and even in-house support teams are generally designed to operate on a "break/fix" principle, which is less than ideal in terms of overall cost. With these types of resources, you will inevitably spend more time (which equals lost business and revenue) waiting for fixes that could have been avoided if someone had been paying attention to preventive maintenance in the first place.
Reduced Employee Downtime
Are your employees troubleshooting their own technology issues? If you're not sure, the answer is almost certainly "yes." A recent survey taken among office workers by staffing firm Robert Half found that up to 2 weeks per year (that's about 22 minutes per day) are wasted while employees are attempting to fix tech problems in order to do their work!
In a lightning fast-paced business atmosphere where the old adage "time is money" rings truer than ever before in history, this wasted energy by your hardworking employees is not just a shame, it could be holding your business back. Whether they're dealing with slow computers that are bogged down by outdated software—and possibly viruses—or they are sitting on the phone with tech support half a world away, your business is losing money through individual employee downtime. MSPs can help you reclaim employee focus by taking care of these tech problems on their behalf.
Plus, we're experts, so some things that may be distracting a given employee for hours as they Google and fret may take us just a few minutes to fix.
Immediate Expert Support
Any MSP worth considering will offer 24/7 help desk support, much of which can be accomplished without techs actually having to drive to your office. This saves time, which, of course, saves money. Along with this, you'll gain the expertise of an entire team of dedicated IT professionals—for one flat monthly fee—instead of having to rely on just one in-house resource or a fee-for-service company that your employees are afraid to call due to the per-call cost.
Infrastructure Expense Savings
As we've covered here on the blog in the past, having an in-house IT team can be extremely expensive, and it can also limit your ability to respond to a broad range of network security threats that morph and change daily. It's not to say that your in-house IT staff are not reliable, talented employees, but often they just simply do not have all the resources they need—including enough time to respond to broken things around your business AND be proactively monitoring threats simultaneously.
And in smaller businesses, there may not even be room in the budget for one full-time dedicated IT staff member, let alone a team. With things like salary, benefits, workspace in the office, payroll taxes, and administration costs, bringing on a new staff member is a serious consideration from many SMBs. And then there's always the risk of hiring someone who may not be a great fit for the team. Avoid all of this trouble and expense by contracting with an MSP.
Predictable Monthly Costs
In addition to the savings you will realize by not having to hire in-house IT staff (or increase your existing IT staff's headcount), MSPs typically bill through contracts or on a subscription basis. You choose the services that fit your unique business's needs, agree on a monthly cost for unlimited access to these services, and breathe a sigh of relief as your tech needs are met for a set and affordable price.
No longer will your technology expenses vary wildly from month to month. And, experienced MSPs can also help you look ahead to plan for significant hardware purchases, so you don't get caught off guard by things like an unexpected server failure or the replacement of multiple PC workstations all at once.
Scalability
Hopefully, your SMB is on a robust growth trajectory. One of the best things about your managed IT services is that they are scalable as you add more employees. The sweet spot for most managed service providers is organizations with up to about 200 employees, though some can scale much larger depending on the size and structure of their own business. When you're interviewing any potential MSP partner, it's important to ask about the business sizes they feel most capable of supporting well.
Have multiple locations? This is not an issue for most SMBs. And while some are focused on serving particular, specialized industries, many are experienced in providing support for a wide variety of business sectors.
Discover these benefits and more with Monroy IT Services
In the greater San Antonio or Texas Hill Country area? We're here to help you save money, stress, and worry on your SMB's technology support needs. Monroy IT has helped hundreds of businesses increase productivity and profitability by making IT a streamlined part of regular operations. Get in touch with us today to talk about how we can create value in your business.