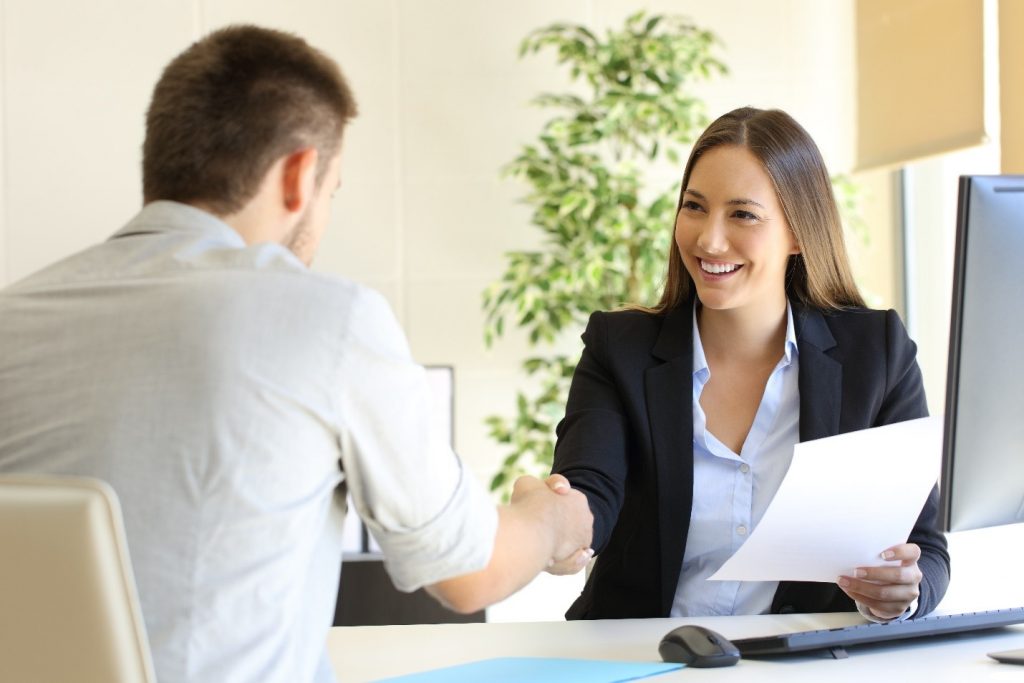 As we talked about in a recent blog post, there are many financial benefits for your small to medium-sized business of pursuing managed IT services from a reliable Managed Services Provider (MSP) like Monroy IT Services. Managed IT services can be used to provide IT support in instances where you simply lack staffing or even to supplement your internal IT team's capabilities when workloads become too great.
So how do you go about finding an IT company that meets your needs and expectations? Here are eight questions to consider during the selection process.
1. What does onboarding look like? How long does it take?
Don't underestimate the value of a good onboarding process. It's proven to increase confidence and satisfaction, improve performance, and reduce confusion between teams working together.
Onboarding tactics include meetings, documentation, task management, forms, follow-up procedures, and more. Make sure any vendor you're researching has a solid plan of attack for onboarding to make the transition process smooth and set expectations moving forward.
2. What areas does your IT company specialize in?
Information technology covers a broad array of services, including managed networks and infrastructure, managed security, managed wireless and mobile, VoIP, managed desktop support services, managed cloud services, and more. Make sure you understand just what you're looking to capture from a solutions provider to ensure the proper fit. Then, make sure that the IT companies you're interviewing have bona fide expertise in that area.
3. Will there be a dedicated representative for our account?
If you're looking to have a dedicated representative on your account, confirm that the managed IT services partner you're exploring provides just that. You might also want to verify that they offer a help desk that your employees can reach out to with questions.
Confirm the availability of your partner's resources, as well. Are they available 24/7, or only available during normal working hours, such as 8AM-5PM, Monday-Friday? Equally important, what is their response time?
4. Do you actively and consistently offer new ways to improve network performance?
As a small business, you'll want your information technology partner to be proactive not only to take advantage of new technologies but also to capture and present any potential issues with your current network. Proactivity may come at a cost, however—make sure you understand what the associated charges will be for improvements to your IT infrastructure.
With managed IT services, you will sign a contract that clearly spells out services you will receive for a regular flat fee (much like a subscription), but you'll want to assure that the services you're actually looking for are included in that contract. The best MSPs will work with you to consult on what should be included in your unique service plan.
5. How do you protect your network and cloud from cyber criminals and hacking?
The last thing in the world you want to do is have your systems hacked. Potential legal issues are awaiting you, as well as the fallout from your customers who might lose their trust in your business.
Make sure your managed IT services provider can deliver critical security services such as operating system and software updates and the installation of up-to-date security programs. You might even want to ask them if they have a checklist of items your employees can follow to ensure data security and avoid breaches, or if they offer any direct cybersecurity training.
6. What steps do you take to ensure we experience minimal downtime?
Downtime can bring your small business to its knees. You'll need an IT company that can deliver business continuity strategies to keep your operation up and running in the event of an unpredictable disaster. Ask what redundancies they can put in place to make sure that if your network goes down, you'll have options for getting it restored quickly.
Do they offer cloud security and a multi-location environment?
Do they proactively monitor your internet traffic patterns to uncover potential holes in your environment?
Can they help you create effective business continuity plans?
7. Do you outsource any of your services?
Related to understanding your vendor's specialty areas, you'll want to know if any of the services they provide are outsourced to 3rd parties. Some smaller MSPs will outsource certain operations to present a broader array of services that they can't cover with in-house resources. If you're ok with that, then you have no worries. Outsourcing can cause customer service issues within your partnership, however. Here at Monroy IT, we can offer clients a broad base of services to support many unique industries without relying on an army of 3rd parties.
8. Can they provide references and testimonials?
You take great care when hiring employees for your business, conducting reference checks, and performing other follow-ups to ensure their skills are as presented. That same diligence must apply to hiring an IT company.
Ask potential partners for references and case studies, and make some phone calls. Review their website to see how the company presents itself, as well. Do your homework to make sure there are no red flags. It's critical that, as a small business, you understand just what kind of IT company you'll be partnering with. Ask the right questions, and don't hesitate to do a little Googling for even more advice.
Monroy IT Services Has the Answers to Your MSP Questions
If you're a small business looking for IT help in the San Antonio area, Monroy IT Services is a partner worth considering. We offer a free consultation and will be happy to answer any questions you might have about our services, from those within this post to anything else you're concerned about!
Get in touch with us today, or fill out our service quote form.