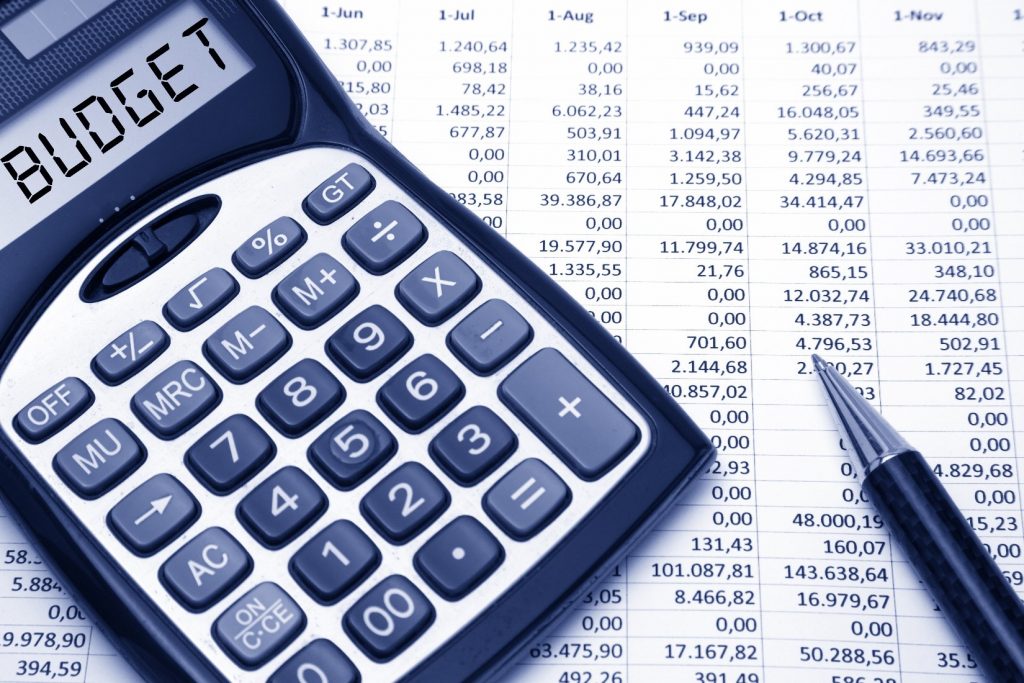 Let's face it—if your business uses technology in its daily operations, your IT infrastructure is crucial in making sure each and every process runs smoothly. But how much of your budget actually goes towards IT? Is it enough of a budget to ensure your business runs smoothly? Luckily, there are a few tools that will make this a simpler process for you and your company.
Here at Monroy IT, we offer Fixed-Fee Plans that make budgeting easy for smaller businesses. Here are five common questions that you should be thinking about when it comes to your IT budget.
What Are IT Budgeting Best Practices?
There are certain ways to approach budget allocations for IT that work best no matter what your situation is. For starters, it's good to make sure that each item in your IT budget aligns with your overall business strategy. Instead of just checking off boxes, think about how each expenditure will give you a return on investment, and how it will help you to achieve your business goals. Not only will this lead to better outcomes for the company, but it will also make it much easier for you to track how each dollar in your company is actually being spent.
It's also important to consider every possible way that money may be spent within the IT department itself. On top of the equipment and software you will be purchasing, you must also think about salaries, consulting fees, and other ongoing expenses for keeping your infrastructure in good shape. Keeping track of these annual fees can better help you to allocate your budget on a regular basis, hopefully keeping any "surprise" expenses to a minimum in the long run.
How Much Overall Business Growth Are We Expecting?
When creating an IT budget, make sure you're working with the most realistic projections of your company's growth. While it may be exciting to shoot for the moon, it won't do you any favors when planning your technology investments. For example, you wouldn't want to dish out for every cloud service under the sun after great quarterly profits, only to see sales flat line the next month. And while technology is constantly changing and needing to be upgraded, we recommend spacing out larger investments with the natural financial ebb and flow of your business.
Also, it's important to remember that your budget doesn't have to be set in stone. Especially when dealing with a growing company, situations can change rather quickly. It's best to revisit your budget monthly to compare your actual numbers to what you projected in the beginning. If things aren't working out as planned, it could be valuable to rethink your technology investments, so your company is on the correct track.
Have We Created Business Continuity or Disaster Response Plans Yet?
Many of us know first-hand that modern technology is far from foolproof. When so much of your business is driven by tech, a glitch in the system can seem like the end of the world. Despite any hiccups, you'll want the continuity of your business to stay as consistent as possible. In order for this to happen, having a "disaster plan" (and possibly funds) is an important step you'll need to take for your business.
How much you devote to this purpose depends on a lot of factors. If the most common source of failure in your infrastructure is in your hardware, you may already have a budget set aside for this. Luckily, the hardware is usually easily replaceable, and you can speak to vendors to get an idea of how much these items will cost beforehand.
Depending on the nature of your business, you'll also want to make sure you have a safety net to "catch" any issues. So, for example, if your tech systems completely go offline, do you have an efficient method to keep things moving through the pipeline? Will your products continue to ship if computer systems are down? These are the important questions to ask yourself when creating your disaster response plan.
Are There Any Major Tech Projects on the Horizon?
Along with worst-case scenarios, you should really consider how future projects will impact your IT spending. For example, if you know you're pretty low on available data storage and you're in the process of closing some new clients, factor it into your budget that you'll be investing in more storage. It's easy to get caught up in what you need to replace and upgrade now while forgetting what you'll need months down the line. Just like when dealing with company growth, good business planning will ensure that you're able to meet an upcoming project's requirements smoothly.
Do We Need To Expand Our IT Team?
Along with all of the above questions, you must ask whether you have the right amount of people to accomplish your business goals. This is where it's important to have an open line of communication with the IT team members within your business or, at the very least, your project management folks.
Get a feeling of how they are handling their workload and—while also thinking about upcoming projects—consider expanding your IT department if needed. Studies show that an employee's ability to make quality decisions and cooperate with their coworkers is reduced when they feel burnt-out or overworked. While adding team members can sometimes seem costly, it'll often pay for itself in the long term with a higher quality of work and employee satisfaction.
Another option on the table is to outsource your IT needs to experienced professionals, which in many cases can save you money, time, and the stress of doing it in-house. This is a common strategy of many smaller businesses and can help them focus more on their own day-to-day tasks.
That's where Monroy IT comes in. Even if you already have an IT department, we can help you get the most of your IT budget and enhance your team with additional resources. Contact us today to schedule your free network assessment and to see what Monroy IT can do for you.