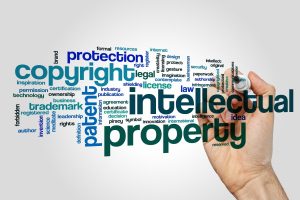 In today's world, almost anything can be—and is—done digitally. Especially in the current social climate due to COVID-19, a lot of organizations are learning how much they can do digitally while working remotely. For businesses, that means sharing files, communication, storing sensitive information, and learning how to protect other parts of your business' intellectual property.
But how safe is all of your data and information, really? As a business, it's imperative that you're able to protect your intellectual property and creative works. At Monroy IT, we're all about providing businesses like yours with peace of mind, so let us walk you through a few things you need to know about your business intellectual property.
What is Business Intellectual Property?
Before we jump into how your business intellectual property (IP) is potentially at risk, we first want to define what it actually is.
Intellectual property may sound complicated, but it's quite simple—it's the property you own that may not be physically tangible. For example, your office may have computers, printers, desks, etc. that could all potentially be stolen and cause you a monetary loss. IP is the same, except you can't hold it in your hand or protect it by locking it in a safe. IP includes things like customer data, sensitive business information, trademarks, patents, or any creative works that are stored digitally.
If your hackers steal your business' IP, it could potentially cost your company more money than if your physical property was stolen. So how do you know if you're fully protected? Make sure you hire an IT company that can worry about this for you and keep your company safe.
Is Your Business Intellectual Property in Danger of Being Stolen?
The short answer? Yes.
According to an article from the National Crime Prevention Council, "counterfeiting and piracy costs the U.S. economy more than $250 billion in lost revenue and 750,000 jobs every year." No one is safe from these crimes, but there are steps you can take to help prevent any losses going forward.
First, you'll want to make sure your creative content is copyrighted or patented. That way, if any IP is stolen, you'll be able to take legal action.
Your next best step is to make sure your network security is top-notch. Not only does that mean you should be training your employees to use the best network safety practices, but also talking to your IT company about what they're doing to protect your assets.
Ready to Implement IP Protection Into Your Business?
When you're looking for a way to protect your business and don't want to worry about it yourself, trust in Monroy IT. We specialize in planning, implementing, auditing, monitoring, and managing the complete data, network, and computer security of your business. Our team won't just "set it and forget it"—we believe in taking a proactive approach to risk management, doing our best to keep your business safe 24/7/365.