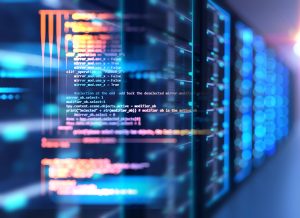 As a business owner, you already know how important it is to make sure all of your departments are running smoothly. From HR to Marketing, you want every aspect of your business to function well and be certain you're staying profitable. Your IT infrastructure is no exception.
You could argue that your IT department is one of, if not, the most crucial department in your company. IT keeps your business and sensitive data safe from cyber threats, keeps your team working efficiently, and—at the end of the day—should be making your business more profitable.
Here at Monroy IT Services, we're experts on managed IT services and working with business owners just like you. In this post, we will share a few ways you can optimize your IT infrastructure to make sure you stay as profitable as possible.
Call Us Today for Your Free Consultation - (210) 706-0501
Switch to Cloud Services
If your business isn't already using cloud computing, this is something you should look into right away. Cloud services not only allow for ease of access to files and documents, but also reduce storage stress on your IT infrastructure. When you have fewer files stored locally, you can have a smaller server and save some money down the road.
When you make the switch to cloud storage, your employees are also able to access files more easily, making them more efficient. Plus, having sensitive information stored in the cloud helps reduce potential hacks, power requirements, and space considerations for both physical and virtual storage. Cloud computing makes for much easier software updates, too. What's not to love?
Optimize Workflow to Reduce Downtime
Have you ever been stuck in the situation where your network has gone down, and all work came to a screeching halt? Or maybe network issues cause an outage, and you lose hours of work? When this happens, and your employees aren't able to access email, make phone calls—or even get on the network to open files—this creates downtime. As business owners ourselves, we understand the nightmare situation and frustration this can cause.
To protect your business, we highly recommend implementing a business continuity plan for your IT infrastructure. So what does that mean?
Well, it can mean a few things, but it mostly involves making sure you have several "backup plans" in place in case disaster hits. That means having a sufficient amount of backup storage, recovery programs for critical data files, and having several members on your IT team be aware of how to fix issues.
Invest in Managed IT Services
Speaking of team, does your IT department maybe only consist of one moonlighting employee from marketing who is good with computers? Or perhaps you have an IT infrastructure that's too small, and you're looking to expand? Either way, managed IT services may be the way for you to go.
A managed IT company like Monroy ITS will help give you the peace of mind you've been looking for with network security. Troubleshooting and questions are a phone call away 24/7/365, and you won't have to worry about your department being out for vacation when something goes wrong. All of your data will be safely stored and monitored with the most current software updates to keep your business as safe as possible.
Our technology consulting and management services also extend to most industries, so Monroy has the experience you're looking for. Whether it's manufacturing, healthcare, or anything in between, we've got you covered.
Reach out to us today to learn more about how we can help you improve your IT infrastructure and how we can keep your business as profitable as possible.