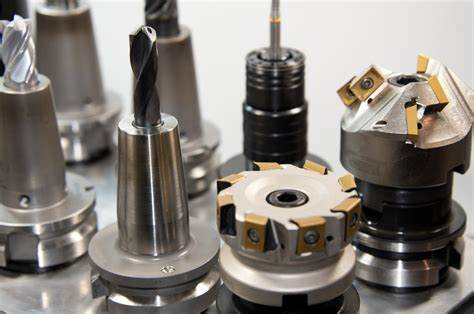 Design innovation and sophisticated engineering are key components of modern manufacturing technologies. It's essentially how manufacturing has evolved from what we think of as traditional manufacturing. Instead of the mass-production required in traditional manufacturing, advanced manufacturing is configurable and customer-focused.
Advanced manufacturing technology may help manufacturers alter their company development in a variety of ways. Workflows that are efficient, accurate, and consistent are created through new technology and processes. You squander less time and money when you have more precision.
How Can Advanced Manufacturing Technology Help Your Company?
Technology is used by manufacturers at every stage of the production process. From the initial planning and design to the quality of the finished product. To link the machines and produce smooth company operations, they rely on information communication technologies.
The revolutionary technologies of Advanced Manufacturing provide a company's processes with:
Improvements in quality
Flexibility
Time to market is shorter.
There are fewer wasted raw resources.
There are fewer supplies to store.
Information exchanges that are as efficient as possible
There are still some cases when traditional manufacturing is employed. These are lengthy, well-defined production lines. Different product needs and standards can be accommodated through advanced manufacturing. It enables personalization that is not possible with long, specialized traditional methods without incurring a significant expense.
Advanced manufacturing allows you to create unique products while keeping prices down.
Advanced Manufacturing Technology Types
Different forms of advanced manufacturing exist. The advantages of additive technologies, robotics/automation, laser machining, and IT integration will be discussed. All of this can help you get a significant competitive advantage in your field.
Additive Manufacturing
The method of developing complicated assembly lines is known as additive manufacturing. These technologies make procedures more efficient and accurate. 3-D printing and laser printing equipment are examples of this. They enable more precise planning methods, resulting in fewer adjustments being required during the production process.
Automation and Robotics
Robotics are now employed for a wide range of tasks and have set a new standard for precision. A trained robot can readily do mundane, repetitive chores. Robots are also being used for heavy lifting and manufacturing operations that need a high level of precision.
Robotics provides a level of consistency that is impossible to achieve with a person. Automated procedures are possible thanks to robotics. The more procedures that are automated, the more consistent your factories will be. They're also useful for risky activities when a human's safety is at risk.
Virtual reality and Augmented Reality
Virtual reality allows users to interact with items before they are manufactured. When new specs are added, the software may instantaneously modify the display. The design process gains a whole new dimension as a result of this.
Virtual reality is also used to teach workers so that they may get hands-on experience with equipment without wasting composite materials or putting themselves in unsafe circumstances without being properly trained.
Machining using lasers
For manufacturers, laser machining and welding provide for rapid, high-precision procedures. With its improved accuracy, laser technology minimizes the amount of heat on the materials. When materials break or have inadequate jointing, this results in fewer discarded components, resulting in safer and more precise products.
Integration of Information Technology
The internet's purpose is to connect individuals with information. New innovative manufacturing technology strengthens the link between machines and systems. There are fewer errors on the production floor when there is a robust network of communication among tasks. Manufacturers may manage feedback and corrections online rather than manually. This increases efficiency and reduces the need for maintenance.
When something needs a worker's attention, network connection to the various stages of the production process gives rapid feedback and notifications. This saves both time and money when it comes to technological problems and maintenance.
The capture and storage of high-quality data is at the heart of providing a smooth service.
Cloud Computing
Cloud computing ensures that your data is both secure and accessible. Employees may access information stored in the cloud from any location and on any device that has internet connection. Any modifications to a project are visible in real time to everyone, resulting in fewer communication failures. It also reduces the amount of time employees spend waiting for information.
For effective cooperation, keeping production teams connected both within and outside the manufacturing plant is critical. Cloud solutions assist teams in meeting the growing need for communication.
Transform Your Manufacturing Management Process
You can make educated decisions for your factories by learning about new manufacturing process technology. Advanced manufacturing centers take use of technology's capacity to connect equipment and systems in order to achieve the most efficient production process possible.
Take the time to investigate systems and assembly methods. You may observe where you are saving a corporation exponential sums in the intricacies of the automation systems.
Maintain Consistent Market Trends
Innovative solutions for manufacturing-based company development are at the heart of advanced manufacturing technology. From product development through packaging and delivery, we've got you covered. The push for the future and improved procedures is advanced manufacturing technology. Embracing it is an investment in the future of your organization.
Technology is at the heart of modern production. To avoid slowing down the flow of a facility, you need technology that is up to date and working smoothly. Your IT Network is the foundation for keeping your gears turning. Spot Migration can assist you in determining the best methods for preserving and safeguarding your data. For the manufacturing industry, we provide exceptional technical assistance.