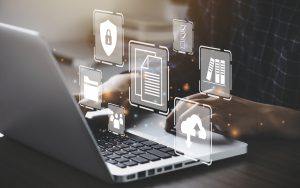 As a business owner, you rely on technology every day to reach your customers, conduct sales, and collect precious data that needs protection. New technologies are hitting the scene every day as older technologies fade away and eventually become obsolete, and the world continues to digitalize many processes. For example, online shopping has never been more popular.
Society increasingly relies on digital platforms to store precious data that cybercriminals compromise when the platforms aren't adequately protected. That means your businesses' responsibility is to protect the data your customers trust you with, including their credit cards and other personal information. If you don't want outdated technology and IT support, your business needs the superior IT services in San Antonio, TX that only Monroy IT can provide.

Schedule An Appointment

How Does a Business Develop an Effective Strategic IT Plan?
The image of the IT department has long been elusive, with many businesses handing off their technological issues to their IT people and then waiting for the resolution of the problems without another thought. Frequently, however, this leads to decreased productivity for your employees—except the IT people—and reduced knowledge of what the IT department does. This environment is not suitable for an effective IT plan that benefits your business.
Having an excellent strategic IT plan should involve your whole team. IT is crucial for the success of your business and should be part of your growth and development strategy. As such, your entire company should understand the importance of IT and make sure they are using their technology as responsibly as possible.
After all, your customers rely on you to keep their information safe and secure. Shouldn't you have a plan in place to make sure your IT is as efficient as it can be?
Building a strong, effective IT plan looks different for each business. For your plan to be productive, you must maintain a "data breaches are inevitable" mindset. There is no perfect IT service, but you can prepare thoroughly enough that you will significantly reduce any adverse effect a data breach may have on your business and your reputation.

What Are the Steps to Building a Good Strategic IT Plan?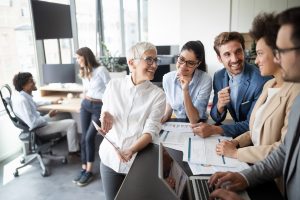 A robust plan for your IT is essential to ensuring your business is prepared for whatever may come as technology evolves. When you speak with experts at Monroy IT, we can help you identify weaknesses in your IT systems and address them confidently while you build your IT plan. Here are some of the steps you can take to make a compelling strategic IT plan.
Get your team together to figure out both the current state of your business and your business goals.
Identify how your IT is helping or hindering your business growth plan, both present and future. In some cases, it may be a combination of both.
Build an outline of your IT plan for the next three to five years. Determine what hardware needs to be replaced and set a schedule for the replacements to come in. By the time you purchase a piece of hardware, you should already know when to replace it.
Figure out what will happen if there is a breach and what you will do to counteract it if it does happen.
Determine a budget based on your IT needs. Remember to add a bit of cushion to your budget for unexpected expenses, like hardware breaking, a data breach, or adding a new team member.
After your plan has been written down and accessible for all the team members, make sure each person understands their role in the project and holds them accountable. January is an excellent time of year to implement a new IT plan or review an old one, but you can and should check the plan often, as you may need to adjust it based on changes in your business.

Schedule An Appointment

What Are the Benefits of Strategic IT Planning?
IT planning is akin to a doomsday prep kit. You don't want anything to go wrong, but you want to have a plan in place just in case something does go wrong. Also, you want to ensure that you are prepared ahead of time and taking the proper steps to prevent anything disastrous from occurring. Some of the benefits of IT strategic planning include:
Your employees will have less technological downtime and increased productivity
Any weaknesses in the business's IT are addressed
Your business is more proactive about IT, and that helps cultivate a teamwork environment and mindset
Growth and profitability can occur without the extra anxiety of managing IT once your business outgrows what you are currently doing—you will already have that planned out!
If all of this seems overwhelming, you can rely on Monroy IT for your IT services in San Antonio, TX. We can help you navigate this process and build an IT strategy for your business.
Ready For Strategic It Planning and Want to Upgrade Your IT Services in San Antonio, TX?
Technology will remain integral to our lives, and it is up to your business to adjust to what changes are coming. Having a well-designed IT strategy will help your company achieve the success you desire, and our IT services right here in San Antonio, TX, can help your business thrive. Get in touch with us today, and we will help you with your strategic IT planning.

Schedule An Appointment