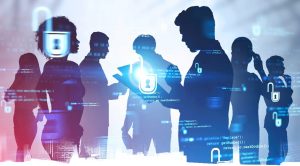 As a business owner in a digital world, having functional computer systems is crucial for your business. You understand this, so you are on top of buying new hardware, and your employees all have their own dedicated equipment for work and business transactions.
But what happens when you come into work, sign onto your network, and discover your newest employee has clicked through on a phishing scam email? Now all your preparedness was for nothing because your data is compromised.
At Monroy IT Services, we want to help educate you and all the members that make up your team, so this kind of disaster doesn't have to happen. When you choose a partnership with Monroy IT Services, one of the best cyber security companies in San Antonio, TX, we can educate you and your team about prevention and help you if cyber security issues come up. We believe that prevention can be a powerful tool in protecting your networks from cybercriminals. Including your entire team in those prevention discussions can give you a more robust defense against threats than you would get by only using an IT team.
Where Do Cyber Security Threats Come from Today?
Security threats can come from anywhere in the digital realm. Everything from an email to a website you've never visited before can hold the key to your data's destruction if you and your team aren't careful. Common threats include, but are not limited to:
Phishing Scams
Malware Attacks
Password Theft
Ransomware
Social Engineering
A common theme demonstrated by the information above is that human error by your employees is the biggest risk in security for your company. Even if you have a robust IT team shouldering the heft of your cyber security, something as simple as an employee clicking on the wrong website can put your network at risk. While the careless click may not be malicious, your employees' mistake can let the bad guys in.
The responsibility of keeping your network safe is a team effort between your IT professionals and all the people you employ. When you take the time to prepare your employees for what potential security threats look like, you are empowering them to protect your data and they become a part of a culture that encourages your data's safety.
How Can You Prepare Your Employees for Cyber Security Threats?
Cybercriminals are clever and work tirelessly to find potential weaknesses in your systems so they can steal your precious data. You can take several steps to help your employees become more conscious of their choices regarding your company's data security.
Education
Employees who do not have the skills to understand what a threat looks like cannot be expected to pick out threats when they appear on their doorstep—or in many cases, in their emails. Ensure your employees are fully aware of all the issues that can come with missing updates, writing down or sharing passwords, and downloading software or untrustworthy files onto their devices. Education is a crucial part of keeping your computer networks safe. Scheduling out monthly security training quizzes or sending out periodic reminder emails about using work-approved equipment forces your employees to always have cyber security buzzing around in their heads. Then, when they have an email pop up that they are unsure of, they will think twice before opening it.
As one of the top cyber security companies in San Antonio, TX, we have seen our fair share of IT issues that crop up from human usage error. When you prepare your team to identify and avoid security threats, you are taking power from cybercriminals and putting it back into your business's hands.
Have Dedicated Equipment
Because of the ongoing pandemic, many workers have switched over to remote positions. This change in working environment is terrific for employees but can put your business at risk. It can be extremely tempting to stay in bed with a personal laptop with your work data loaded onto a USB instead of switching to a working setup in the morning, but doing so can be detrimental to the security of your business's network. Remind your employees that they should only use company-issued hardware to access your network and other sensitive data.
Personal computers should never be an option for office use. When an employee uses a personal computer, they may use unsecured networks or share information over unsafe channels that give a cybercriminal easy access to your information. Plus, you don't really know what they do in their free time on their personal computers.
They may browse unsavory websites or use an undesirable antivirus software that doesn't do much to protect even their personal information. Don't trust your business data to machines that you haven't approved for business use.
Encourage Communication Between Employees and IT
The worst thing one of your team members can do after a suspected security breach is to try and cover it up. Encourage an atmosphere of open, transparent communication so your employees feel comfortable admitting when they've made a mistake or if they suspect they may have caused an IT issue. Time is of the essence when data security is involved, so IT people need to get on the case quickly. If you have employees who feel embarrassed about making mistakes, you risk more severe consequences.
If a data breach or other security incident occurs, turn the moment into a learning opportunity. Remind your team how easy it is to fall victim to a cyber threat and refresh their knowledge of what cyber threats look like in today's world.
Need Help Getting Your Team in the Loop on Cyber Security?
Cyber security should be an everyday business concern. Having a dedicated IT team and a well-educated workforce will help give you the tools necessary to prevent commonly occurring cybercrime. When you need help getting your team on the same page, turn to Monroy IT Services. We are considered one of the top cyber security companies in the San Antonio, TX, area for a good reason! Get in touch with us today to discuss making cyber security choices that work for your business.