Cloud Services
Make Your Business More Flexible, Secure, & Ready
For Whatever The Future Throws At You.
Today, more and more companies shift their focus toward cloud services to meet their ever-changing business demands. So, it's never been more critical that you partner with the right IT Services provider who can ensure that your cloud-based infrastructure scales with your business. Monroy IT Services is such a provider.
With cloud services from Monroy ITS, we can help you maximize your company's efficiency by providing you with on-demand access to your essential data. And we'll empower your workforce to work from any device, wherever and whenever they need to. Our hosted cloud services in San Antonio, TX, will help your business keep pace with any fluctuating business needs. Never worry about management, maintenance, or equipment ever again.
Are you ready to move your business to the cloud? We're here to help you. Monroy IT Services will take care of your company's cloud-based infrastructure so that you can focus on your business.
What You Gain from Cloud Services
ACCESS YOUR OFFICE FROM ANYWHERE ON ANY DEVICE
DECREASE CAPITAL EXPENSES
Increase Productivity For Your Entire Company
Cloud Solutions Can Be Overwhelming.
Does This Sound Like Something You've Said?
Don't panic. These concerns and questions are all too common for many businesses. Thankfully, when you need IT support in San Antonio, Monroy ITS has the services and IT solutions you need to help your business overcome these technological hurdles.
We make getting your vital business information to and from the cloud easy, affordable, and safe. No matter what your business demands, we have a solution for you. Are you dealing with an increase or decrease in bandwidth demands? Our cloud services offer you the flexibility to stay agile, efficiently scaling up or down your bandwidth requirements as needed. Is your business prepared for a data breach or data recovery in the event of a disaster? Many small companies rely on the storage redundancy our cloud services provide them, ensuring minimal downtime and secure business continuity.
Cloud-based services also offer your business automatic software updates to aid with compliance and less capital expenditure thanks to our subscription models. And cloud services facilitate better collaboration amongst your teams since they can access, edit and share documents anytime and anywhere—whether they're working from the office, on the go, or at home.
Reach out to us to learn more about our full range of Managed IT Services for small to mid-sized Texas companies, including developing custom technology solutions to meet any business need.
I don't know what my options are for the cloud.

I'm afraid the move to the cloud will be painful for my company.

I'm worried about my data being vulnerable.

We upgraded our server a year ago, but are already seeing issues.

Working from home or remotely is difficult.
Any downtime is a profitability killer for our team.

Our growth makes it hard to guess what size server we need.

Our systems seem to be over complicated.

We have multiple locations that aren't connected properly.

Compliance is a nightmare to manage with our current systems.
Your Cloud Solution Should Save You Time, Not Steal It.
We understand the many cloud options can become overwhelming when deciding how your company can best utilize them. With 10s of thousands of hours of experience implementing custom cloud solutions for our clients, we have seen the good, the bad, and the just plain ugly. This puts us in the best position to help guide you through a cloud strategy that aligns with your business initiatives.
With a secure cloud solution, your business can benefit from top-tier infrastructure, hardware, & software without having to worry about paying for the expensive upgrades. We build, manage, & host your infrastructure while you focus on running your business.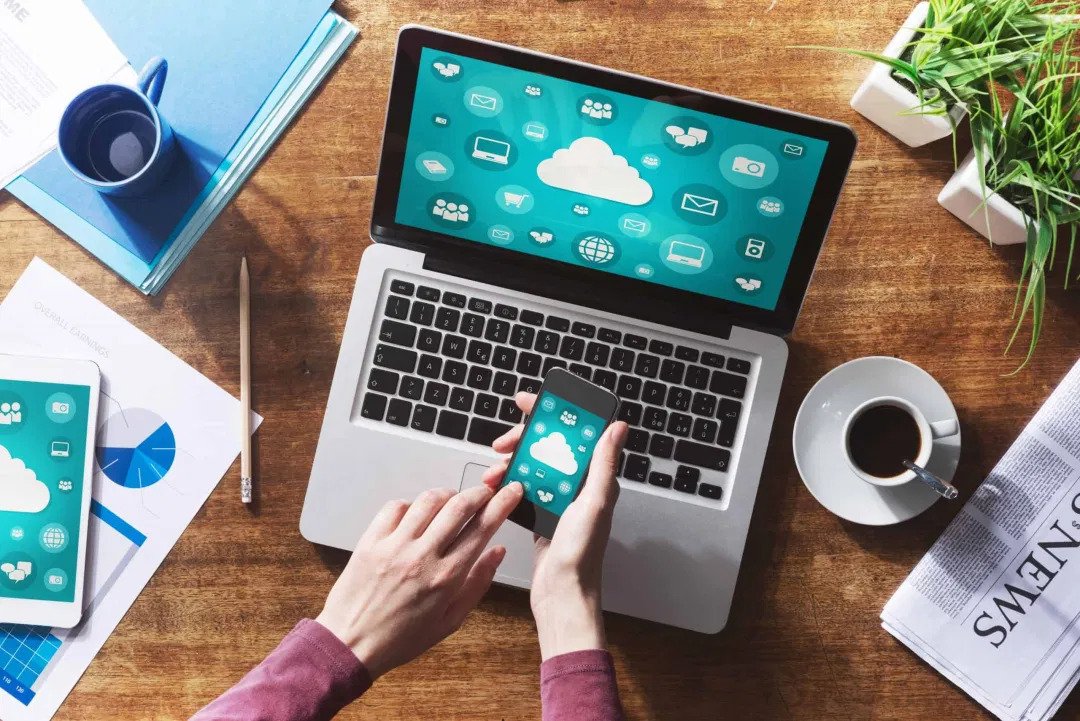 How The Cloud Can Help Your Business
Scalable For Growth
Cloud solutions allow you to tap into the next level of resources whenever your team needs it without having to upgrade your server when the company grows.
Business Continuity
In the event of a complete disaster or a server failure, you will be comforted knowing your team will have the ability to keep working.
Access From Anywhere
Most companies see increased profitability when they can ensure remote workers no long losing time over connectivity and system shortcomings.
Lower Capital Expenses
With the cloud, expensive hardware & software upgrades become a thing of the past. This makes sure your cashflow never takes an unexpected hit.
It's time to get your IT working for you, not against you.
STEP 1:
Schedule a Call
Let's have a conversation to see where we can help you maximize your company's IT systems.
STEP 2:
Get Your IT Strategy
We'll implement an IT roadmap that will keep your team working and increase profitability.
STEP 3:
Grow Your Business
With our hassle-free IT, you can focus on what's important – growing your business.
Not Ready To Call Yet?
We would at least like to send you a copy of our recently published report, "What You Should Expect To Pay For IT Support For Your Small Business (And How To Get Exactly What You Need Without Unnecessary Extras, Hidden Fees And Bloated Contracts)."
Simply fill out the form here, and we'll send you a copy today!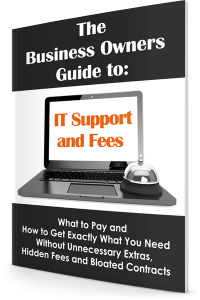 Download Your
Free Copy Now