Problems Get Resolved In Minutes!

If you're looking for a family owned, honest and caring company that puts the client needs first, you don't need to look any further than Monroy IT Services.  We love the peace of mind that our clients' information is protected at all times.  We always receive personal service and our problems get resolved within minutes - we don't have to wait on hold for hours to speak with someone.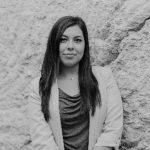 Sabrina
San Antonio, TX
All-inclusive Support Takes The Headaches Away

The team at Monroy IT Services is very responsive and takes away all technology headaches.  The all-inclusive plan allows me to budget my expenses and never have any surprises.  I especially enjoy that I can tell my whole team to just call Monroy IT Services for help.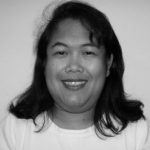 Petra
San Antonio, TX
Great Customer Service

Monroy ITS goes above and beyond our expectations. One thing they have that is better than other IT firms is their great customer service. If somebody were to ask me why they should choose Monroy ITS I would say that they truly care about our needs.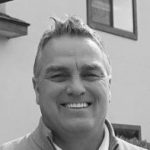 Robbin
San Antonio, TX
Never Have To Worry About Down Time!

Monroy IT Services provides us with excellent response time and we never have to worry about extended down time.  We can easily call or email for help any time we need - 24/7.  All of their processes are very well organized and easy to use.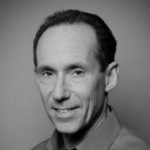 Stephen
San Antonio, TX
Competence and Expertise In Managing Our Systems! It's All About The Value

The biggest benefit of switching to Monroy IT Services is their competence and expertise in managing our IT needs. They offer straight-forward and easy-to-understand communication about our technology and I appreciate the information and professionalism delivered with the Quarterly Executive Business Review. The service is well worth the investment. I feel so very comfortable with your company's level of expertise in all levels of managing our IT.  We have had companies that cost less, but it ended up costing us so much more in the end having to fix major mistakes.  Give Monroy IT Services a call - you will be glad you did.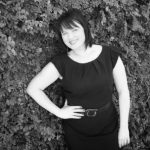 Michelle
San Antonio, TX
IT issue turnaround times are quick

The biggest benefit for us has been the quick turnaround on IT issues and the constant communication. Monroy ITS has evaluated our network hardware and software and made helpful recommendations on upgrades. They are the best IT company I have worked with. They have great service, knowledge, communication and easy to request support 24/7.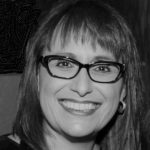 Lupe
San Antonio, TX
Direct Communication and Very Quick Response!

Monroy IT provides very quick response to any issues we report.  They implemented extremely beneficial security solutions and even add equipment upgrades at no extra cost.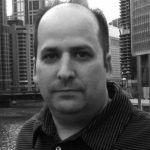 Russell
We now have a team of professionals

I know that, now, we are better prepared to handle a cataclysmic situation. I don't have to worry so much about IT issues and I can focus on growing the company.  The in-depth analysis of our network has been very helpful in identifying weak points and helps maintain network reliability. In the world of IT issues, there is always some new problem that seems to creep up that your in-house guy will have to research and try to fix. With Monroy IT Services, you get more than just one guy. You get a team of professionals that together can fix any problem.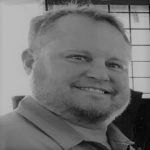 Jimmy
Boerne, TX
Monroy IT Services Might Not Be The Cheapest Option But You Are Definitely Getting Your Money's Worth

George is extremely knowledgeable in his field and ALWAYS responds immediately to our needs. He goes above and beyond his expected duties to get the job done. His services might not be the absolute cheapest option, but with Monroy ITS you are definitely getting your money's worth and more. These are the intangibles that you won't find with just any company.

We had been operating without a working backup system. As the organization continued to grow, we began to see an increasing risk of losing important data. It became necessary to have Monroy ITS monitor our backups and network. At first we were hesitant to spend the money on these services but after a few "scares" with our server freezing up, we realized it was a sound investment. George understands our business and recommends the appropriate technologies to protect our business.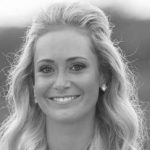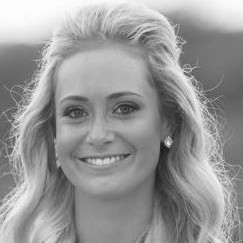 Olivia
Boerne, TX
Monroy IT Services Is Willing To Do Whatever It Takes

The biggest benefits we have experienced by partnering with Monroy IT Services have been great customer service, attention to detail and quick response times. Monroy IT Services is very attentive and available to us any time we need them. I highly recommend George Monroy and Monroy IT Services because they are honest, provide exquisite customer service, and are willing to do whatever it takes to resolve issues quickly.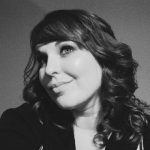 Nicole
Boerne, TX
Monroy IT Services Is Always Available When I Need Them And Helps Me Meet Compliance

My previous IT consultant had slightly lower pricing than Monroy IT Services but her service was lacking. As a CPA my busiest time of the year is in the spring and my previous consultant was not always available when I needed her. She also lacked the knowledge of compliance for my industry so could not recommend the right vendors and products for me. George Monroy always has someone available and he keeps current and compliant with the standards in my industry.
Katrina
Boerne, TX