3 "Techie" Reasons You Can Be
Thankful This Season
1.
Cyber Thieves Keep A-Knockin' But They Can't Come In. A study presented at the International Conference on Dependable Systems and Networks showed that small-business networks are attacked every 39 seconds by some type of hacker or malicious software. Thankfully, having the proper firewall and office network security tools can prevent even the most determined cyber hacker from getting his hands on your network. Are your systems covered?
2.
Downtime Should Be A Thing Of The Past. Thanks to monitoring and maintenance tools that are openly available, any reputable computer company can now actually notice when things go awry and prevent your computers from having issues. Hot fixes, patches and security updates are generally items that, when maintained on a regular basis, keep a network healthy and up and running. If, for some reason, your network still has some kind of downtime, cloud-based remote management tools allow your IT professional to access your system from anywhere, getting you up and running more quickly than ever before.
3.
If Disaster Strikes, You Can Be Back Up & Running In Minutes Instead Of Days. In addition to lost data, many businesses' operations would be completely down for days or weeks if a major disaster like fire, flood or theft ever occurred. Here's where Backup & Disaster Recovery solutions (BDR) can help you feel very thankful indeed. Most of today's BDR solutions include a "virtualization" component, which means an exact "picture" of your server and computers is taken throughout the day and stored elsewhere. If you ever need to get back up and running, your IT company simply restores that image…and you're back in business.
We will perform an IT Network Health Check and after this check-up you'll get answers to key questions such as: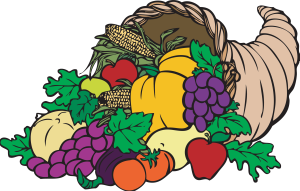 Are your IT systems truly secured from hackers, cybercriminals, viruses, worms and even sabotage by rogue employees? If you're not getting weekly security patch updates from your current IT person, your systems probably aren't secure.
Are your backups configured properly to ensure that you could be back up and running again fast in a disaster? In 99% of the computer networks we've reviewed over the years, the owners were shocked to learn this wasn't happening.
Are you unknowingly exposing your company to expensive fines and litigation under new data breach laws?
Could you utilize cheaper and more efficient cloud computing technologies to lower IT costs and make it easier to work remotely?
Are your systems optimized for maximum speed and performance?
To Request Your IT Network Health Check
Fill Out The Form On This Page
Or Call Us Today At 210-706-0501